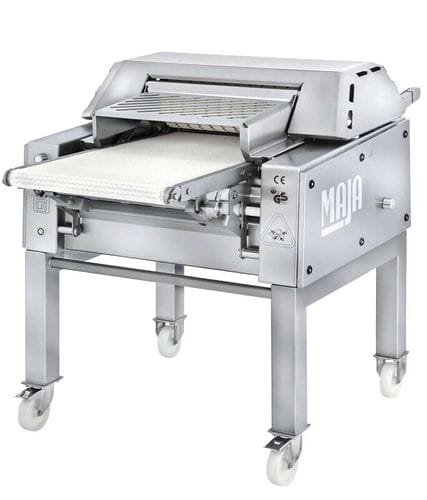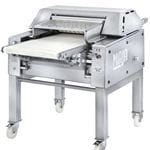 Maja Conveyorized Derinder BXAplus
Conveyorized derinding machines for automatic processing
The conveyorized derinding machine type BXAplus is suitable for the fully automatic derinding of all pork cuts. The MAJA derinding technology allows an optimum result, especially at the start of the derinding process: The product can be perfectly derinded, without remaining rind especially at the beginning of the cut. Thus reduced manual post-processing of the derinded product, with positive influence on the product hygiene (less contamination by less hand contact).
The BXAplus advantages at a glance:
Minimum post-processing demands less effort and saves labour costs!
Thus higher throughput and increased productivity.!
More yield - increased benefit!
Improved product quality - satisfied customers!
Available in three cutting widths: 434, 554 and 754 mm.