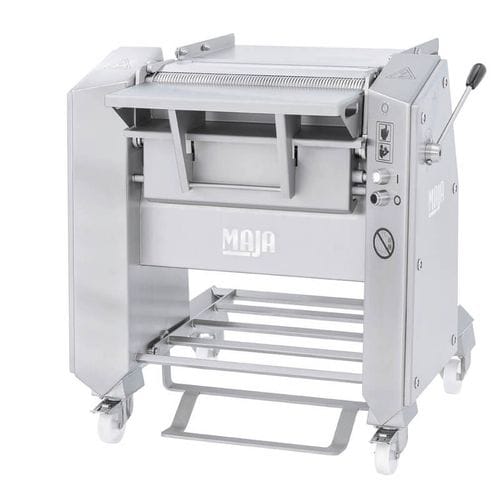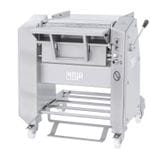 Maja Derinding Skinner Manual ESM 5550
The MAJA ESM 5550 is suitable for derinding of round pork cuts according to the current EU-regulations.
The machine design is made for ergonomic working. It allows highly efficient, accurate and power-saving operation for a perfect derinding result.
The ESM 5550 offers the following advantages:
Versatile use: For derinding or for combined derinding and defatting.
Ideal ergonomics at work and product specific work tables allow
comfortable operation and a constantly good result.
Well-engineered machine structure for increased throughput
and reduced setup times.
Complete machine housing in hygienic design.
With the version ESM 5550/1ham and shoulder can be defatted in the same operation.
A special execution with integrated rind discharge conveyor belt is also available for automatic transport of the rinds to the place of processing.